IT Products
When IT comes to the latest, greatest products - we've got IT!
And we make sure they'll work for you because we customise them!
In all the years (far too many to mention) our team have got a pretty good grasp on what products are right for our clients needs and what standard products were missing. We developed our own suite of IT solutions that are tailored and specific to the needs of our customers and their business.
Our LIVE Custom Solutions are the ShIT!
Over our years of experience in IT we have realised that not all products are created equal. Sharing our clients frustrations with the cookie cutter approach to IT systems, we developed our own proprietary IT Products that are customised to each of client's unique needs. Introducing the IT Live LIVE Solutions! Talk to us today about which are right for you.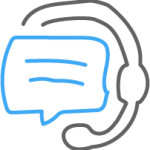 LiveSupport

This is the Superman of all support packages! End-to-end management of your business's IT needs with a dedicated support team, what more could you want? Choose specific elements or let us manage the entire infrastructure. If you want someone who knows what they're doing to handle all your IT needs – this is the package for you! Plus, save time and resources! Boom!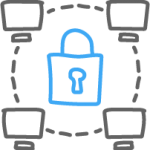 LiveSecure
Proactive management of your important shIT and super protection from all manners of threats. This Live package includes firewall management, email and web filtering, internal and external audits, realtime scanning, reporting, and the development of IT policies and procedures. Enjoy peace of mind and focus on the job at hand, knowing your business is protected.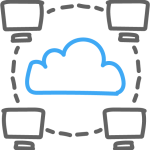 LiveNet
LiveNet is exactly what it sounds like – fast, reliable and cost effective internet and WAN services. Accessed via networks custom built to connect your business to the world. Providing site to site connectivity or Internet that performs when it should, how it should, and all for a competitive price.
LiveBackup
No need to call for back-up – we'll do IT for you! On-premise backups, cloud-based backups or disaster recovery replication of desktops, servers or cloud systems easily managed internally. LiveBackup enables data retrieval and restoration plus full system recovery in a disaster.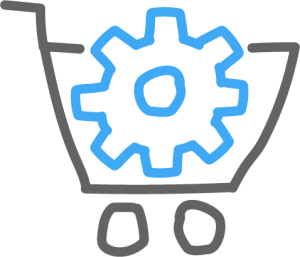 LiveProcurement
Hardware! Software! What do you need? We'll get it for you, make sure it's the right stuff, and get you a competitive price! For any bulk purchases, this service is for you! No, you don't get a set of Ginsu knives… What you do get is more time for you, less hassle, and access to the IT Live superior buying power. Procure your IT  equipment and software for your office with IT Live!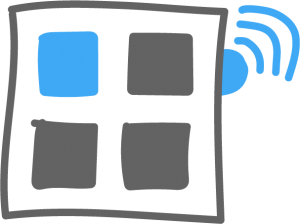 LiveApp
No, it's not LiveAid, but it's just as cool. Using either IT Live's own cloud system or public cloud systems, we host non-web ready applications in the cloud, right here in NZ – and ensure it's safely backed up (thanks, LiveBackup). Or we can host them in a public cloud. LiveApp is our very own Software as a Service platform (SaaS).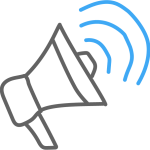 LiveVoice
Remember when phones had long curly cords and fun dials? Well, this isn't that. LiveVoice is Internet-based phone services that use a cloud-based PABX and run via Microsoft Teams or Softphone based software applications. Make calls from anywhere, on any device. Convenient, cost effective and scalable phone systems. No curly cord required.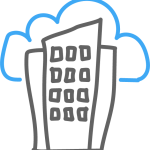 LiveOffice & LiveOfficePlus
Based on the Infrastructure as as a service (IaaS) model, we set up everything you need to run your business. While we customise most things, this is a set and forget model – a bloody good one! Includes maintenance and support as part of the service and we'll also replace the hardware to maintain vendor support. It's the best of both worlds: great system/zero maintenance!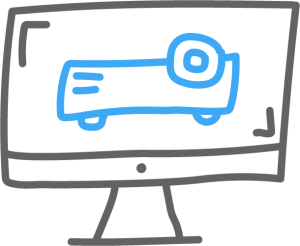 LiveMonitoring
Is your IT system running smoothly? Do you need new Nikes? How do you know when you need them? We'll tell you! By actively monitoring all aspects of your systems and reporting on anomalies in realtime, we are constantly watching. We respond to alerts and resolve problems before they affect your business, reducing any impact from outages in a flash!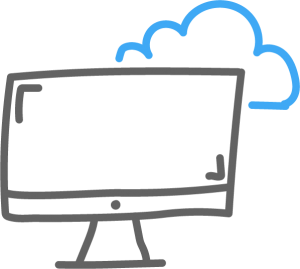 LiveVM
Everything is going virtual – even your desktop! Using either IT Live's own cloud system or public cloud systems, we set up virtual desktops for users or virtual servers for businesses over the internet. Desktop as a service or VDI solution depending on the deployment, we provide everything but the family pictures and that cactus you got from Aunt Dolly last Christmas.
Testimonials
IT Live has been our IT partner for over 8 years. They've been fantastic since day 1. We love their sense of humour - in this industry, you need IT!

Nicki Paramore

nsaTax
Thank you for the concerted effort and great service from all at IT Live during the changeover, it wasn't a 5-minute job that's for sure. Very professional, helpful in explaining things and prompt in sorting things out – as indeed Brandon was again today.

Bill Collins

Director,

LouvreTec
"What stood out the most was speed of recovery, minimal business and employee downtime, and IT Live's ability to provide reassurance and complete transparency. We are on an ongoing security journey."

Deon Gresse, Altus NZ

Altus NZ
"I feel completely secure with IT Live taking care of all my cloud solutions."

Carla Munro

Cavalry Marketing & Design